The Magpie Librarian: A Librarian's Guide to Modern Life and Etiquette
Look supervisors! All that time I spend messing around on Twitter paid off! After seeing this brilliant idea from the Johnson County Library, I knew we had to repeat it here in our teen section.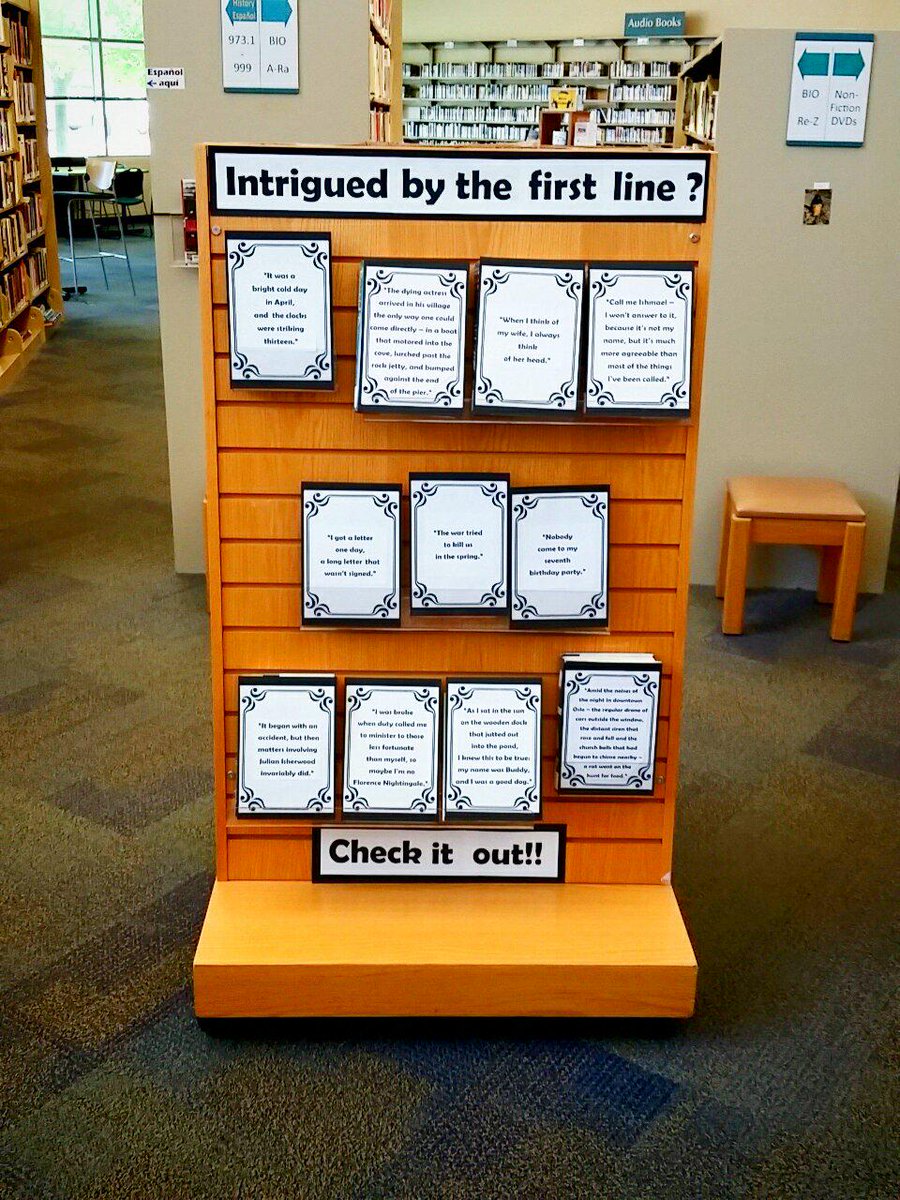 If it's not obvious, the covers of the books have been covered up. Instead, all the patron see is the first line of said book.
My coworker Emma is usually in charge of this particular display section, but I asked if we could copy the above display for May. She was down, so I got to work finding titles with solid first lines. I specifically looked for books that we had multiple copies of, as well as overlooked gems that weren't circulating in the collection.
Here are the images I made to tape to the front of our YA books. Feel free to use 'em. It would make me happy, in fact.
Baby Girl by Lenora…
View original post 218 more words