writing in north norfolk
Dearest boy,
I am counting down the days
and knitting. I am amazed
at the butterflies of anticipation,
imagining your eyes, mouth and nose,
your tiny fingers and toes,
the fresh-baked smell from the top
of your head. I can't wait to sing
the songs I once sang to your mother,
and the ones mine once sang to me.
I have so many stories to tell
and poems to read to you until
your eyelashes flutter and I will keep
watch as you drift off to sleep.
Kim M. Russell, 2018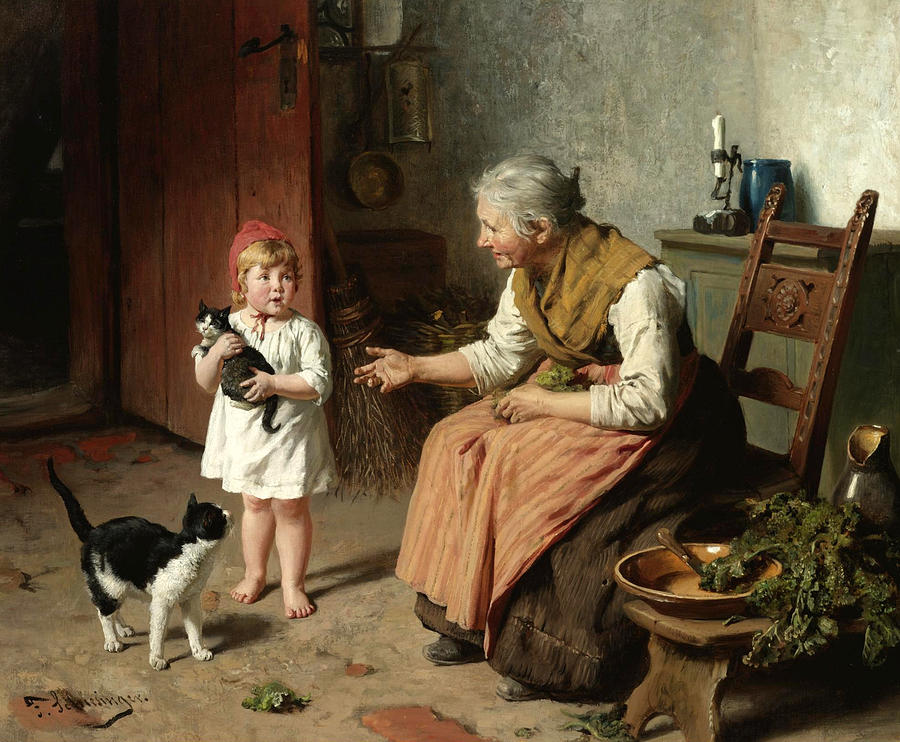 Visiting Grandma by Felix Schlesinger
My response to dVerse Poets Pub Meeting the Bar with a Letter
Björn is our barkeeper today and he tells us that one of the poems he read at school was written by Anna-Maria Lenngren (1754-1817) and entitled: Some words of advice to my dear daughter, if I had one. From the title he…
View original post 129 more words